Frequently Asked Questions
Knowing as much as you can beforehand will enable you to enjoy your tour experience to the fullest. The terms and conditions of your travel arrangements are controlled by the Tour Contract and it is necessary that you read through these sections (FREQUENTLY ASKED QUESTIONS, PHYSICAL CONDITION GUIDELINES, and the TOUR CONTRACT) prior to making your reservation.
When should I make my Reservation?

For the best price and choice of dates, we suggest making reservations as soon as you decide on a tour/date.

Are Visas or Vaccinations required for U.S. Citizens?

No visas or vaccinations (shots) are required for passengers carrying a U.S. passport. Vaccination, visa and other documentation requirements are subject to change, and it is the passenger's responsibility to become familiar with and fulfill the requirements applicable at time of travel. Image Tours will make every effort to pass along new information applicable to U.S. passport holders as it becomes known but is not responsible for the consequences due to an inability, for any reason, to provide proper documentation at time of travel.

Are Visas or Vaccinations required for Non - U.S. Citizens?

Before making a deposit, non-U.S. citizens must ask their embassy or consulate which visas and vaccinations they will need for each of the countries they will visit. It is your responsibility to determine which visas or vaccinations are required and to obtain them before your departure. Cancellations due to the inability to obtain proper visas or vaccinations will be subject to the Image Tours "Cancellations" policy.

What Age do Children need to be to go on these tours?

Children under eight (8) years of age are not accepted on our tours because it is difficult to keep them entertained on the motor coach, and this may impact the enjoyment of other tour members. Children between the ages of 8 and 17 must be accompanied by an adult. If the accompanying adult is not the child's legal guardian, the legal guardian must sign the Reservation Application and a notarized consent form (provided at time of reservation).

Are there any Discounts for Children?

Unless you are informed otherwise, at the time you make reservations: children who will be ages 8 through 17 at time of departure and will share a room with at least one legal guardian are eligible for a $250 discount. No children discounts apply to extensions, optional excursions, or any other additional costs.

Do the Hotel Rooms have Private Bathrooms?

All rooms have a private bathroom with a sink, toilet, and shower/bathtub. Most hotels provide a hairdryer.

What is the difference between a Double and a Twin Room?

A "double" room consists of one double bed. The European "twin" room consists of two twin beds made up separately, placed side by side, and sharing the same headboard. In some hotels it may not be possible to separate these twin beds. Image Tours can request "twin" or "double" accommodations, but some hotels do not offer the choice or guests may not always receive their preferred choice due to limited allotments.

Are Triple Rooms offered?

If available, triple occupancy rooms are the same per person price as double occupancy. "Triples" usually consist of a double bed or two twin beds, with a folding bed, cot, or rollaway for the third person. Be aware that this may not be comfortable for three adults. If a triple room is not available, one double plus one single room may be substituted and the single room supplement will apply.

Are Single Rooms offered?

Single rooms are on request and Image Tours may decline an application for a single room without explanation. If a single room is confirmed, a single room supplement will apply. The applicable single room supplement for each tour can be found in the "Dates & Prices Guide." Single rooms are often much smaller and not as well located as double rooms. If you have paid the full single supplement and end up sharing a room, you will receive a refund equivalent to the average nightly single supplement. Passengers requesting a single room will be required to provide a signed statement of current medical status, acknowledging the passenger is fit to travel alone (including the signature of a family member as an emergency contact), and a signed "Physical Condition Guidelines."

Can Image Tours help find a Roommate?

Image Tours does not offer a room share program and is unable to assist in finding a roommate. If you do not have a roommate, you will need to request a single room. Refer to "Are Single Rooms offered?"

How are Rooms Assigned?

Room assignments are made by the individual hotels. The location, view, and size of the rooms may vary.

When will I know which Hotels will be used for my tour?

A list of the tour hotels, along with addresses and phone numbers, will be included with your Trip Documents Packet, which you will receive at least one week prior to departure. For descriptions and web links of frequently used hotels and hotel amenities, click here for a list of tours, click on the tour of your choice and then click on "Hotels."

Do the Hotels have Heating & Air Conditioning?

All of our hotels are equipped with central heating. Due to a milder climate, air conditioning is not as widely used in Europe as it is in the U.S.A. Therefore, hotels in northern and central Europe commonly do not feature air conditioning. For hotel amenities and web links, click here for a list of tours, click on the tour of your choice and then click on "Hotels."

What do the hotels serve for Breakfast?

Breakfasts are commonly served buffet style with a selection of rolls, butter, jam, cheese, cold cuts, coffee, tea, milk and juice. Breakfast buffets usually also include one or more other items, such as cereal, pastries, fruit, yogurt or eggs. Some selections and preparation will reflect the local area.

What is typical for the included Dinners?

The included dinners are most commonly served at the tour hotel following a prearranged, fixed menu. We work closely with the restaurants to provide a variety of dishes throughout the tour. Unless otherwise advised by your tour manager, beverages are not included with dinners. Although it is not customary in Europe, our hotels make every effort to provide water with dinner, when possible, as a special courtesy to Image Tours' clients.

May I request Special Diet Meals?

If notified in writing at least 90 days prior to departure, Image Tours accepts the following diet requests only: 1) diabetic; 2) gluten-free; 3) vegan; 4) vegetarian with dairy and eggs; 5) semi-vegetarian (no pork or red meat); 6) no shellfish/fish; or 7) lactose free. Although we will inform the tour manager and the hotels, any dietary requirements remain entirely your own responsibility. Please do not give the tour manager a list of items you may or may not eat. Instead, leave items you may not eat on your plate and order additional items 'à la carte' at your own expense. Image Tours expressly disclaims any responsibility or liability in connection with dietary requirements. Image Tours does not forward diet requests to the airlines, but passengers may be able to submit such preferences themselves through the airline website.

Is this a Non-Smoking Tour?

Regardless of the policies within the countries or facilities visited, the tour manager will adopt a non-smoking policy on the motor coach, during breakfasts, during group dinners, and during any other group activities. Image Tours requests non-smoking rooms for all tour participants where possible. In fact, many hotels have converted to only non-smoking rooms and charge a substantial penalty to guests who smoke in the room. Image Tours expressly disclaims any responsibility or liability in connection with smoking or non-smoking requirements.

Do I need to bring Formal Attire?

Comfort is the priority. There are no occasions that require formal attire, but some clients like to bring one casually elegant outfit for special occasion dinners.
At the airports, you will have the use of luggage carts to transport your luggage to the motor coach. At hotels, expect to handle your own luggage between the motor coach and your room. Less hotels offer porter service as wheeled suitcases have made self-portering more convenient and faster. For this reason, wheeled suitcases are recommended. Wheeled carry-ons are discouraged. Your suitcase will be stored under the motor coach and your carry on will need to be stored under your seat. Please read the "Baggage Allowances" section of the Tour Contract.

May I leave my Carry-on in the Motor Coach?

You must remove your carry-on from the motor coach at the hotel each day. You will not be able to store your carry-on in the luggage compartment under the motor coach. Leaving your carry-on in the motor coach (under your seat) is at your own risk.
On Day 2 and again on the last day of the tour, one scheduled group transfer between the airport and the hotel (hosted by the tour manager) is available at no additional cost. Transfer times in each direction are set based on the scheduled flight times of passengers who have purchased the complete "Tour & Air Inclusive" package from Image Tours. Passengers who purchase "Tour Only" from Image Tours should expect to make their own way between the airports and the hotels at their own expense, but are welcome to join the complimentary transfer if the passenger's actual flight time coincides with the group transfer time. Book early morning arrivals and afternoon return departures for the best chance to join the group transfer. If you are unable to join the group transfer due to schedules, flight delays or for any other reason, you will need to transfer between the airport and the hotel on your own, and the entire cost of this transfer will be your responsibility. Under no circumstance will Image Tours be held responsible for any transfer costs. As you consider travel protection plans, check if travel delay coverage is included. Pre- and post-tour extensions do not include transfers.

Where do I Meet the Tour Manager?

For the scheduled group airport transfer, the tour manager will be waiting at an assigned Meeting Point inside the arrival airport in Europe. "Arrival Instructions," including the Meeting Point location and time, are provided with the Trip Documents, which you will receive at least one week prior to the tour. Please review this information and keep this page close at hand on the day of travel.

Will the Tour Manager accompany us throughout the entire tour?

Generally, the tour manager who accompanies the group arrival transfer to the first tour hotel, will accompany the entire tour.
The tips for the tour manager and driver are not included. This allows you to express your appreciation based on the level of service you feel they provided and their contribution to your overall enjoyment of the tour. An average tip is the local currency equivalent of $5 per person per day. Tips should be paid in the local currency. Tipping envelopes are provided with the Trip Documents.

Are Tips for Other Services included?

Tipping is included for all services that are pre-arranged by Image Tours, including hotel staff, restaurant staff and during optional excursions. Generally, if anyone who provides a pre-arranged tour service is just doing their job, you need not tip. On the other hand, feel free to tip any personnel who is extra helpful or goes beyond expectations. When you purchase beverages or receive water service with dinner, it is polite to include a tip of at least 50 cents. During independent meals, the general rule at restaurants in Europe and the British Isles is 5% to 10%.

When do I pay for the Optional Excursions?

Unless noted otherwise in the optional excursion description, you pay for the optional excursions on the first few days during the tour. For descriptions and payment instructions, click here for a list of tours, click on the tour of your choice and then click on "Optional Excursions."

What Time does the tour group usually Depart and Arrive at the Hotels?

Times vary subject to daily activities. On most days, the tour will depart from the hotel between 8:00 a.m. and 9:00 a.m. and will arrive at the hotel between 5:00 p.m. and 6:00 p.m.

How much Free Time will I have?

When you make a sightseeing stop, your tour manager will typically indicate points of interest while on the motor coach and/or with a walking tour, followed by 45 minutes to 2 hours for independent sightseeing, depending on the location. You may forego a walking tour if you prefer more independent time.

How much Time will I spend on the Motor Coach?

Our tours are planned so that the average time on the motor coach between stops is 1½ to 2 hours. For more specific times, consult the 'Travel Time' section of your tour.

Is there a Bathroom on the Motor Coach?

Although motor coaches are usually equipped with an enclosed portable toilet, you are asked to limit its use to emergencies only, due to infrequent access to disposal sites. Frequent sightseeing and rest stops will be made in order to allow for a comfortable traveling experience.

Do the Motor Coaches have Heating & Air Conditioning?

All our motor coaches are equipped with heating and air conditioning. Due to stringent pollution prevention laws, the motor coaches must turn off their engines (which also turns off the heating and air conditioning) when at a standstill (for example, while parked or waiting at a light). On warmer days when air conditioning is in use, the temperature on the motor coach tends to be about 10º lower than the outside temperature. For instance, on an 80º day the temperature on the motor coach will be about 70º.

How are Seats Assigned on the Motor Coach?

Seating on the motor coach will be assigned by a rotation system. Out of fairness to all passengers, we do not accept special motor coach seating requests for any reason and expect full participation in the rotation system.

May I request Airline Seat Assignments?

Some airlines or flights do not allow for seat assignments until check-in. If the airline does allow pre-assigned seats, you may request seat assignments through the airline website, after final payment and after tickets have been issued. Please note these seat assignments may be canceled by the airline due to schedule or equipment changes, and it is recommended that you reconfirm seat assignments 25 days prior and again a few days prior to departure. Any fees charged by the airlines for pre-assigned seating are not included in the tour price and must be paid directly to the airlines.

May I record Frequent Flyer information or Known Traveler Numbers?

It is the traveler's responsibility to record their Frequent Flyer number or Known Traveler number on the airline website, as applicable.

Is it possible to Extend The Stay?

Early departures, later returns, and pre- or post-tour extension accommodations must be requested at the time you make your tour reservation and before your deposit is posted. These requests will be subject to availability of air and hotel space. For air deviation fees, hotel prices and additional information about extensions offered by Image Tours, refer to the most current "Dates & Prices Guide" insert or ask your travel agent.

Will any credit be available for Unused Tour Nights?

Tour prices are based on full group utilization of the hotel rooms and services. No credit or refund will apply for unused tour nights or services. You may leave the tour at any place on the itinerary after communicating your plans to the tour manager. You may only rejoin the tour at one of the overnight hotels.

What if I need to Return Home Early?

Air tickets are subject to change fees and you may need to purchase a one-way air ticket if you need to change your return date or location. If you must return early for a medical reason, obtain a statement from the attending physician. If you have purchased a travel protection plan, this documentation will be required to make a claim and may help reduce airline change fees.

Should I bring a Cell Phone/Smartphone?

A smartphone with ear buds is essential for photos, alarm, maps, notes, audio guides, online registrations and convenient communications with the Tour Manager as well as other service providers. Check with your mobile phone provider about short term international data and calling plans. If you will use your phone for photos, consider increasing your phone memory. Sign up for "WhatsApp," a cost-free way to communicate over WI-FI with other WhatsApp users. Not all motor coaches have USB plugs, so pack a USB battery pack to recharge your phone during the day.

What happens if I Arrive Late at a departure point?

At each stop, write down the meeting time and the name of the cross streets or landmark near your meeting point so you can ask for directions in case you get lost. In the unlikely event that you do not arrive at a meeting point on time, proceed to your hotel by way of a taxi, train or bus. This will be at your own expense. If you need to do this, you can ask police, bus drivers, train station or tourist office personnel for assistance. Always carry your passport and a copy of your Overnight Schedule with you.

What happens if I Lose an Article?

Neither Image Tours nor any company contracted through Image Tours shall be responsible for articles lost, stolen, left behind, confiscated or damaged. Such articles are rarely retrieved. We recommend you check to ensure you have all your possessions each time you leave a motor coach, hotel, restaurant, shop, and on all other occasions throughout your tour. Out of consideration for your fellow travelers, do not ask the driver/tour manager to wait or turn back to retrieve a lost article. Locating the owner of a "lost and found" item, brought to the attention of Image Tours, will be more likely if the owner reports the loss to their tour manager immediately. Upon receipt of payment for the shipping and handling (on average $75 per item) Image Tours will attempt to ship the item, with all retrieval and shipping costs being the responsibility of the owner, even when unsuccessful.

How can I get Addresses of fellow Travelers?

Image Tours respects the privacy of their tour participants. If you wish to contact fellow tour participants after the tour, be sure to ask them for their names and addresses during the tour. Image Tours will not be able to provide you with this information.

What is the Weather like in Europe?

The weather in Europe, like that in most places, is unpredictable. While planning your wardrobe, imagine that you are planning a trip through the U.S.A. Season for season, the climate of the midwest is comparable to western and central Europe, and the climate in our southern states is comparable to southern Europe. Even in the summer, bring that warm sweater and a raincoat. Conversely, during fall and winter, you may experience some warmer temperatures. Enjoying the sights, sounds and smells of Europe is in no way bound by seasons or the weather. So, whether guided by your calendar, or by your pocketbook, pick the season that suits you best and capture the fun and enjoyment of an Image tour . . . in any season!
Tour Pace and Walking Requirements:

The pace of the tours is considered "ACTIVE." Three or four miles of walking is required on a daily basis in order to fully experience the sights. Walks regularly require negotiating uneven surfaces and steps. Consequently, participants need to be able to comfortably walk a continuous mile unassisted (by person, cane or otherwise), in less than 30 minutes, without shortness of breath or other physical discomfort. If you cannot do this, these tours are not a good fit for you.

What if I am unable to keep up during the Tour?

If you are unable to keep up with the group, the tour manager will ask you to refrain from group activities and it will be your responsibility to be at the designated meeting point, at the stipulated time. If you have to purchase a refreshment in return for a place to sit or take a taxi to get to the meeting point, this will be at your own expense.

The Motor Coach is Not Accessible During Free Time or Sightseeing Stops:

During free time and at sightseeing stops, all passengers must exit the motor coach. Staying on the parked motor coach is not an option.

Physical Assistance or other Special Attention:

Tour and hotel personnel will not be available to lift or physically assist you at any time. If you require any type of support, you must bring a capable travel companion who can comfortably help you keep up with the pace of the tour. With an average of 40 participants, it is not possible for the tour manager and/or the motor coach driver to provide repetitive, special attention to any one tour member. The tour manager may ask a passenger to leave the tour if that passenger is unable to keep up with the pace of the tour to the extent that it impedes the safety or overall enjoyment of that passenger or other tour members. In the event a passenger is asked to leave the tour, all resulting costs will be solely that passenger's responsibility.

Wheelchairs or other Walking Devices:

These tours are NOT a good fit for passengers who require the use of a cane, walker, wheelchair or other walking assistance device, or for passengers who are considering the use of a walking assistance device while they travel. If this applies to you and you are still considering a reservation request, please note the following:

1) A walker or similar walking assistance device is not practical or safe on the tour due to motor coach entrances, uneven sidewalks, and cobblestone streets. You will need to leave it home. A cane is also considered unsafe unless you regularly use a cane and feel confident that you will have no difficulty sturdily and comfortably walking a mile in less than 30 minutes (including steps). Image Tours recommends bringing a folding wheelchair for backup.

2) You must be able to manage the steps of the motor coach independently. In Europe, the laws do not require motor coaches to be equipped with ramps/lifts, or hotels to offer provisions for the physically challenged. Please do not expect these facilities on our tours.

3) You must bring your own manual, folding wheelchair. Motorized wheelchairs are not allowed on the tour.

4) You must bring a capable travel companion (Image Tours recommends traveling with two or more capable companions for the greatest success) who can confidently push the wheelchair and assist you in any way necessary to comfortably keep up with the tour pace.

5) At time of reservation you must obtain, complete and return a "Wheelchair Request" form (provided by Image Tours), signed by both you and your traveling companion(s). Requests will be subject to Image Tours' approval and availability of storage space. If the request is received after deposit and declined by Image Tours, the applicable cancellation penalties will apply.

6) The charge to store a wheelchair under the motor coach during the tour is USD $10.00 multiplied by the total number of tour days. This amount is to be paid with final payment for the tour.

7) Make sure you and your travel companion feels confident using a wheelchair outside your home before making a reservation. Passengers who are not comfortable using a wheelchair on a daily basis before the tour tend to be unable to successfully complete the tour. No credits or refunds will apply for missed sights, tour features, wheelchair storage fees or optional excursions. Additional costs to keep up with the tour or return home early will be entirely the tour participant's responsibility.
Oxygen or other Medical Devices:

Oxygen tanks will not be permitted on the motor coach. Due to higher elevations and the tour's active pace, clients dependent on oxygen assistance devices should not take these tours. CPAP and other medical devices must fit within the "Baggage Allowances" for the tour. Under no circumstance does Image Tours, the airlines, the motor coach company, the tour manager, the hotels or any other service provider accept any responsibility or liability in connection with medical conditions, medical devices or any electronic devices.

Geographical Elevations:

Highest expected elevations, based on usual tour routings, are stated below the map for each itinerary and in the "Optional Excursions" descriptions. Image Tours accepts no liability for inaccuracies or variations.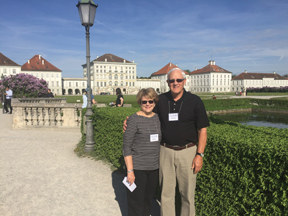 Becky & John Riles
HEART OF EUROPE® Circle Tour - Apr-2018
Verified Traveler
The experience of touring with Image Tours gave us a wonderful opportunity to learn so much more than we could have accomplished on our own.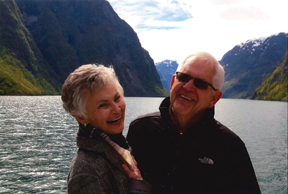 Catherine & Ken Holmstrom
Scandinavia & Baltic Highlights Tour - May-2019
Verified Traveler
The coach driver was extremely skilled at driving and knowledgeable of roads in every town.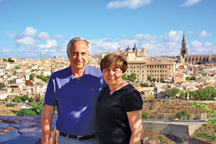 Don & Nancy Van Heel
Spain & Portugal Tour - Apr-2017
Verified Traveler
We have taken five tours with IMAGE . . . Beautiful scenery, very interesting history, excellent local guides.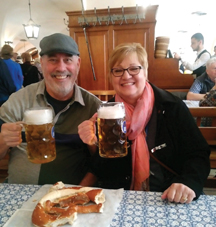 Dennis & Elizabeth Carroll
HEART OF EUROPE® Circle Tour - Apr-2019
Verified Traveler
The food was outstanding! Much better than ever expected! Great variety from the area and it was delicious!
Elaine Norling
TREASURES OF ITALY TOUR - SEP 2018 - Feb-2019
Verified Traveler
I've recommended Image Tours to my friends and family. It was a well planned, organized and all around fabulous trip.
Evelyn Gallagher
HEART OF EUROPE GRAND - SEP 2019 - Feb-2020
Verified Traveler
Everything on the tour was well-planned with the traveler in mind regarding length of days/hotel stays and tours, accommodations, tour manager (very well-versed in the each country's history, culture,...
Thomas & Millie
Repeat Traveler - Sep-2019
Verified Traveler
Been traveling through Europe with Image Tours now for 12 years....never an issue...absolutely a Five Star Company.. will be continuing my travels with them.